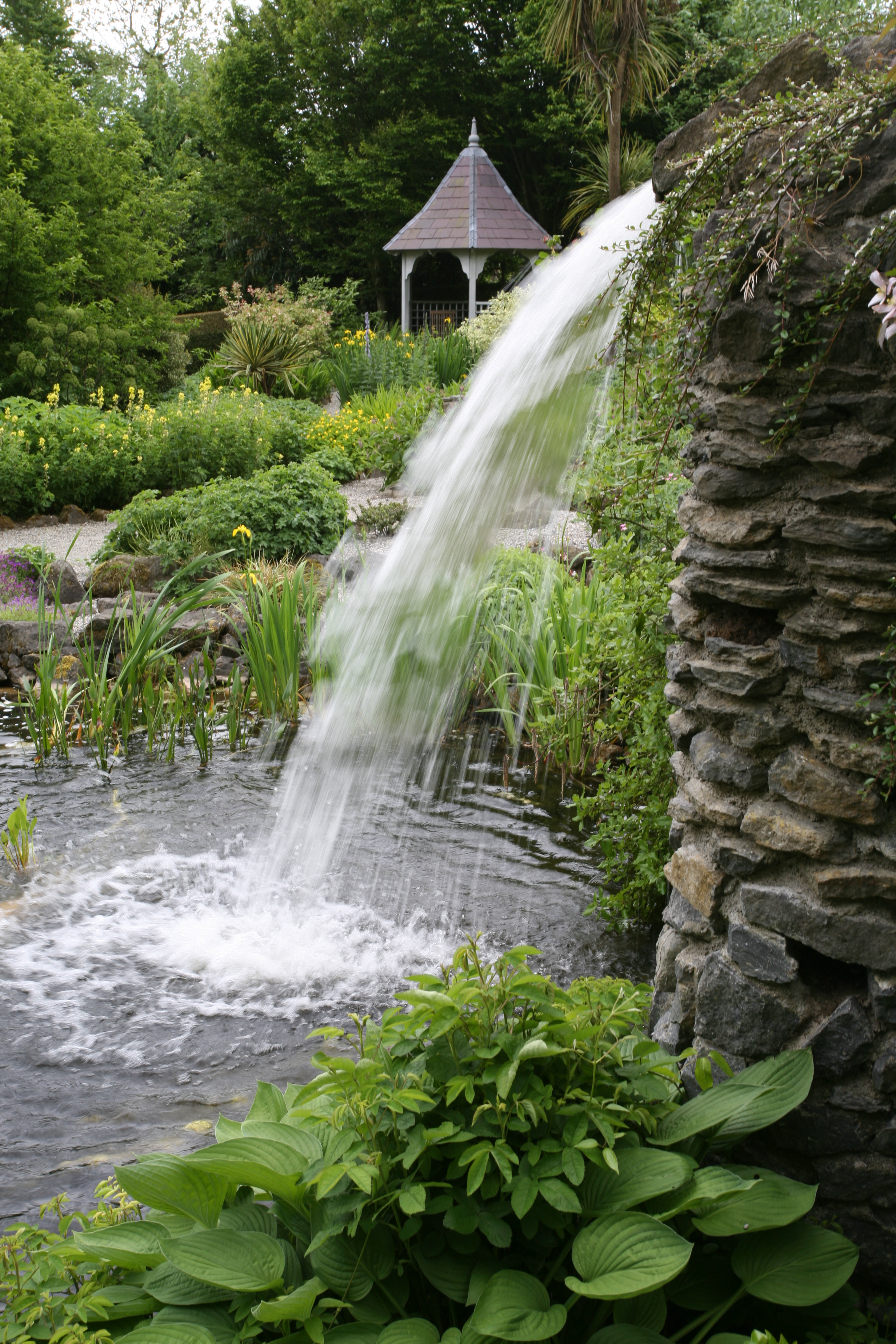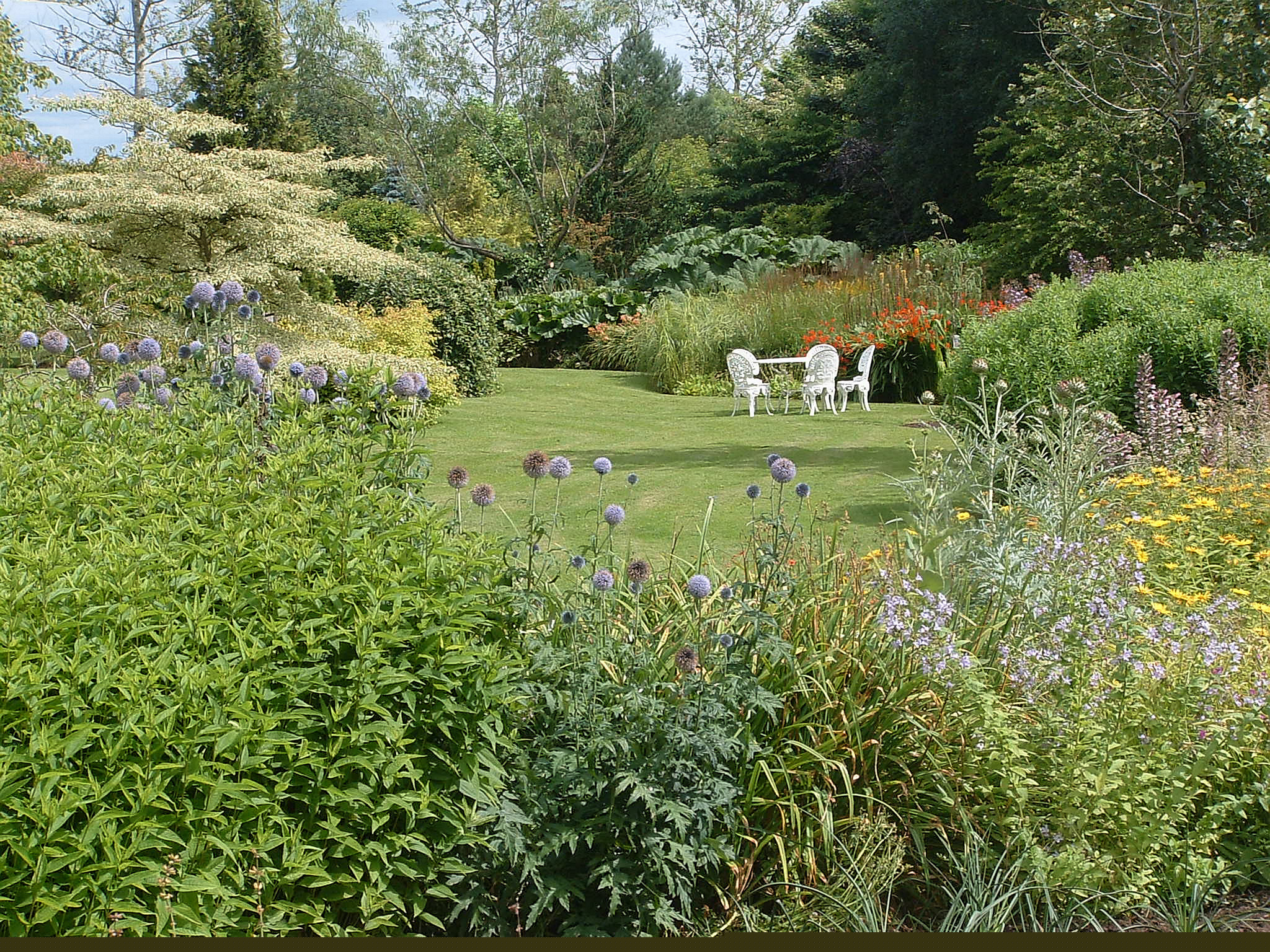 Established for over 25 years, Gash Gardens has evolved from a farm paddock where cows once grazed into a plantsperson's oasis that now covers an area of approximately 4 acres. These well kept gardens progress through 3 distinct areas: a semi-formal gravel garden where rambling pathways lead through billowing displays of flower and foliage, a lawn area punctuated with colourful herbaceous borders and fine specimen trees, and a looped riverside walk where nature abounds.
The distinguishing feature of the garden is a stone cavern known as the Moon House with a cascade tumbling past its circular window into a lily pond. Water is a linking element throughout the garden with meandering streams and soothing pond areas inhabited by frogs and newts.
A laburnum archway leads through a fernery and along a path lined with beech hedging to the river walk, along the River Nore. Plenty of well-positioned seats and a gazebo invite visitors to pause a while and absorb the views, sounds and pervasive scents in this haven of peace and tranquillity. Great emphasis is placed on foliage and texture. Beds are filled with rogersia, gunnera, astilbe, ligularia, darmera, iris, crocosmia, and eye-catching flowers like Lilium martagon, Alstroemeria psittacina and Cirsium rivulare 'Atropurpureum'. The garden hosts a particularly large collection of perennial geraniums teamed with old-fashioned roses and an ever expanding assembly of Polygonatum and other intriguing shade-loving plants like Ypsilandra thibetica, Saruma henryi and Triosteum pinnatifidum.