Ballyadams, Co. Laois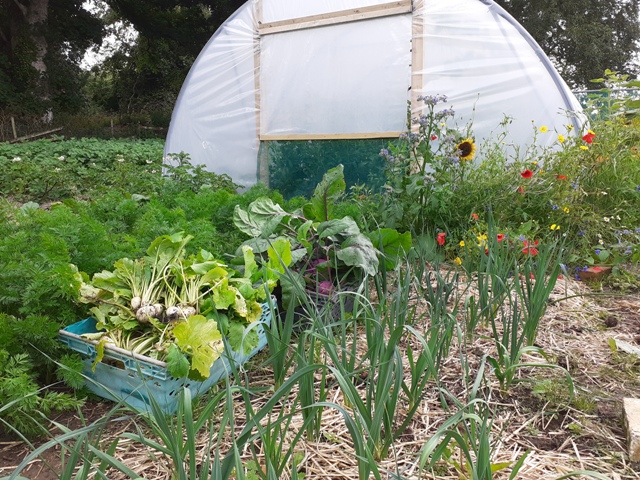 Stop off at this small-scale Organic Market Garden at Ballyadams House. Although not at show-garden, you will find Charis Garden in the heart of pastoral Laois farmland, close to the site of Ballyadams Castle, Biodiversity and beauty are woven beautifully together with vegetable crops nestled amongst the rainbow colours of crimson Clover, Camelia, Phacelia, Sunflower, Clematis and many other beautiful plants. The garden is host to a stock of Irish Bee Colonies.
Visitors can stock up with the finest fresh, local and seasonal vegetables from April to October. On-site Classes and Workshops in Organic Gardening as well as tours of the garden with Jeremy Haworth, the Head Gardener, can be arranged during the growing season.