Slieve Bloom Mountains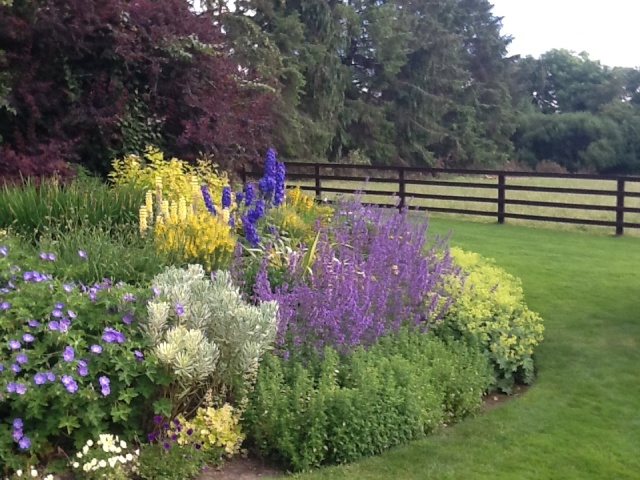 Visit a splendid garden, created by floral artist Enda Thompson-Phelan.
From the outset, you'll notice how the owner's artistic sensitivity is beautifully revealed through clever plant associations and use of natural stone and garden ornaments to sculptural effect. Visitors can enjoy a looped trail that begins at the woodland area where collections of trilliums, hellebores and Galanthus thrive.
Following on from that, the path leads to 'Jacobs Walk', a meandering gravel pathway framed by sandstone stables. This sunny colourful walkway also features many varieties of miniature hostas. An archway leads onto an open lawn area punctuated by colour themed borders, including a striking island bed of white Himalayan birch underplanted with euonymus.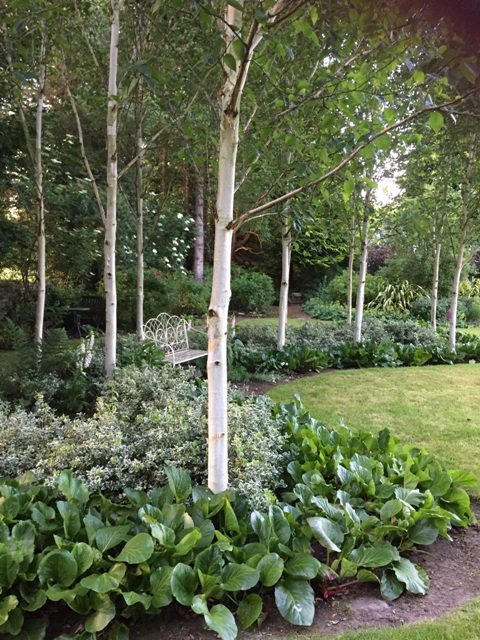 The sheltered walled garden overlooking the angling lakes has evolved from the original kitchen garden into an expression of the owner's creativity. It's fair to say surprises abound at every turn for the plant enthusiast.